The new Diagnostic Report feature provides you the way to gather detailed information needed for troubleshooting. You may use this tool to send us detailed technical information if you have any troubles with S3 Browser.

We use this information to fix bugs and improve S3 Browser. All reports are considered as confidential.

To send us diagnostic report:

1. Start S3 Browser and click Tools -> Diagnostics.

The Diagnostic Report dialog will open:

Diagnostic Report is loading

2. Please wait until the data is loaded and enter your name, email and problem description.

How to send us diagnostic information or a bug report

Click Send, the report will be compressed and sent to our team:

S3 Browser sending Diagnostic Report

Our goal is to answer all report within 24 hours. This period could be increased during the Weekends or Holidays.
S3 Browser 11.4.5 Freeware

People like S3 Browser!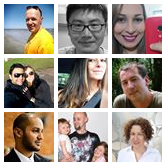 "S3 Browser is an invaluable tool to me as a web developer to easily manage my automated site backups" -Bob Kraft, Web Developer
"Just want to show my appreciation for a wonderful product. I use S3 Browser a lot, it is a great tool." -Gideon Kuijten, Pro User
"Thank You Thank You Thank You for this tool. A must have for anyone using S3!" -Brian Cummiskey, USA
"Amazon Web Services", "AWS", "Amazon S3", "Amazon Simple Storage Service", "Amazon CloudFront", "CloudFront", the "Powered by Amazon Web Services" logo are trademarks of Amazon.com, Inc. or its affiliates in the US and/or other countries.