Download
Pro Version
News
Help
Videos
Contact us
Follow:
Share:
What is S3 Browser
S3 Browser is a freeware Windows client for Amazon S3 and Amazon CloudFront. Amazon S3 provides a simple web services interface that can be used to store and retrieve any amount of data, at any time, from anywhere on the web. Amazon CloudFront is a content delivery network (CDN). It can be used to deliver your files using a global network of edge locations.

For Windows XP/Vista/7/8/8.1/10 and Windows Server 2003/2008/2012/2016/2019
Powerful and easy to use, it will help you:
Cutting edge features make it exceptional!
Added support for Middle East (Bahrain) region
Stability improvements in uploading engine
Improved support for Windows 10 OS
Improved wildcards support for command line uploader
Fixed in issue with GovCloud endpoints
Fixed an issue with Web Urls Generator and CloudFront host
Fixed an issue with versioned buckets deletion
Other bug-fixes and stability improvements
Added support for temporary credentials via STS AssumeRole
Added support for the INTELLIGENT_TIERING storage class
Added support for instant transition to the GLACIER storage class
Added support the new EU (Stockholm) region
Improved the Accounts dialog (accounts import/export/reorder)
Improved The Lifecycle Rules dialog (copy/paste lifecycle rules)
Improved downloading engine to correctly work with mounted volumes
Improved uploading engine to show correct task status during hashing
Switched from MD5 to SHA256 hashing (faster, get rid of double hashing)
Switched to Signature V4 for IAM tasks (more secure)
Security fix (XXE was posible when using s3-compatible storages)
Fixed an issue with time limited URLs generation
Fixed appcrash when copying file properties
Fixed an authentication issue with s3-compatible storages with non std ports
Fixed an issue with file size filters and directories
Fixed an issue with the command line sync tool (handling of the 'h' switch)
Various internal improvements and bug-fixes
More News..
S3 Browser 8.5.9 Freeware

People like S3 Browser!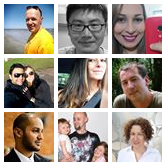 "S3 Browser is an invaluable tool to me as a web developer to easily manage my automated site backups" -Bob Kraft, Web Developer
"Just want to show my appreciation for a wonderful product. I use S3 Browser a lot, it is a great tool." -Gideon Kuijten, Pro User
"Thank You Thank You Thank You for this tool. A must have for anyone using S3!" -Brian Cummiskey, USA
"Amazon Web Services", "AWS", "Amazon S3", "Amazon Simple Storage Service", "Amazon CloudFront", "CloudFront", the "Powered by Amazon Web Services" logo are trademarks of Amazon.com, Inc. or its affiliates in the US and/or other countries.