How to use pagination for very large buckets.
For some large buckets or folders, which may contain hundreds of thousands of files, you may want to use Pagination to break large bucket listings into pages.

Pagination Options allow you to control how bucket listing will be displayed.

To Enable Bucket Pagination

1. Click Tools -> Options and choose UI Settings tab.

Click Tools -> Options - > UI Settings to edit pagination settings

2. Turn on Enable bucket pagination check-box.

You can also configure how many keys (objects) per page will be displayed. Max value for Keys per page is 1000. This is how many keys per request Amazon S3 can return.

Once enabled, Bucket Listings will be displayed as shown below:

How bucket pagination works. Use the Next Page, Previous Page buttons to navigate through the pages.

You can use the Next Page / Previous Page buttons to navigate through the pages.
S3 Browser 9.5.5 Freeware

People like S3 Browser!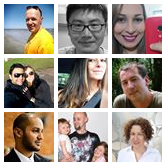 "S3 Browser is an invaluable tool to me as a web developer to easily manage my automated site backups" -Bob Kraft, Web Developer
"Just want to show my appreciation for a wonderful product. I use S3 Browser a lot, it is a great tool." -Gideon Kuijten, Pro User
"Thank You Thank You Thank You for this tool. A must have for anyone using S3!" -Brian Cummiskey, USA
"Amazon Web Services", "AWS", "Amazon S3", "Amazon Simple Storage Service", "Amazon CloudFront", "CloudFront", the "Powered by Amazon Web Services" logo are trademarks of Amazon.com, Inc. or its affiliates in the US and/or other countries.