Super Fast Multipart Downloads from Amazon S3
With S3 Browser you can download large files from Amazon S3 at the maximum speed possible, using your full bandwidth!

This was made possible by a new feature called Multipart Downloads. Now S3 Browser breaks large files into smaller parts and downloads them in parallel, achieving significantly higher downloading speed.

This new feature also allows you to save on transfer costs when working on a weak Internet connections. If the download of a part fails, you may simply restart it. No need to download the entire file again.

To enable Multipart Downloads and configure part size:

1. Click Tools, Options

Click Tools, Options

2. The Options dialog will open:

S3 Browser multipart download settings

2. Turn on Enable multipart downloads with part size (in megabytes): and specify part size.

We also recommend to enable Data Integrity checking in Tools, Options, Data Integrity.
S3 Browser 11.1.5 Freeware

People like S3 Browser!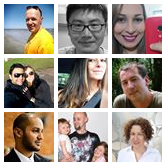 "S3 Browser is an invaluable tool to me as a web developer to easily manage my automated site backups" -Bob Kraft, Web Developer
"Just want to show my appreciation for a wonderful product. I use S3 Browser a lot, it is a great tool." -Gideon Kuijten, Pro User
"Thank You Thank You Thank You for this tool. A must have for anyone using S3!" -Brian Cummiskey, USA
"Amazon Web Services", "AWS", "Amazon S3", "Amazon Simple Storage Service", "Amazon CloudFront", "CloudFront", the "Powered by Amazon Web Services" logo are trademarks of Amazon.com, Inc. or its affiliates in the US and/or other countries.