In version 2.5.5 we have improved the Reduced Reduncancy storage class support to provide you with more convenient way to view and manage storage class settings for files and buckets.

Here is the list of new storage class features in S3 Browser:

1. Additional column in files table allows you to quickly determine which storage class is used for particular object.

New column in files table that displays Storage Class for an each file

2. Additional menus for buckets and files allows you to easily switch storage class for a single objects as well as for a whole buckets.

New context menu for files allows you to quickly switch Storage Class for a file or for a group of files

New context menu for buckets allows you to easily and quickly switch Storage Class for a whole bucket

Optimized Change Storage Class engine now skips files that already have required storage class. This will decrease number of requests in some cases and save you some money on requests.
S3 Browser 11.4.5 Freeware

People like S3 Browser!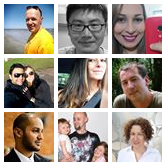 "S3 Browser is an invaluable tool to me as a web developer to easily manage my automated site backups" -Bob Kraft, Web Developer
"Just want to show my appreciation for a wonderful product. I use S3 Browser a lot, it is a great tool." -Gideon Kuijten, Pro User
"Thank You Thank You Thank You for this tool. A must have for anyone using S3!" -Brian Cummiskey, USA
"Amazon Web Services", "AWS", "Amazon S3", "Amazon Simple Storage Service", "Amazon CloudFront", "CloudFront", the "Powered by Amazon Web Services" logo are trademarks of Amazon.com, Inc. or its affiliates in the US and/or other countries.