Credentials Encryption - Table of Contents
Encrypted Access Keys
With S3 Browser you can easily encrypt your Access Keys to protect them from unauthorized use. Click here to learn more on how you can enable encryption for your AWS credentials.

AES256-GCM is used to encrypt your Access Keys before writing to the disk. The Bouncy Castle crypto API is used to implement encryption.
How to decrypt Access Keys
1. When you start S3 Browser it prompts you to enter your master password - the password that was used to encrypt your Access Keys:

Enter your password and click OK or press Enter

2. Enter your password and click OK or press Enter

How to reset or restore your master password

If you forgot your master password there is no way to reset or restore it.

You may try the following:

This will not affect any data in your account.
S3 Browser 11.1.5 Freeware

People like S3 Browser!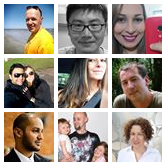 "S3 Browser is an invaluable tool to me as a web developer to easily manage my automated site backups" -Bob Kraft, Web Developer
"Just want to show my appreciation for a wonderful product. I use S3 Browser a lot, it is a great tool." -Gideon Kuijten, Pro User
"Thank You Thank You Thank You for this tool. A must have for anyone using S3!" -Brian Cummiskey, USA
"Amazon Web Services", "AWS", "Amazon S3", "Amazon Simple Storage Service", "Amazon CloudFront", "CloudFront", the "Powered by Amazon Web Services" logo are trademarks of Amazon.com, Inc. or its affiliates in the US and/or other countries.