Working with Multiple Amazon S3 Accounts
With S3 Browser you can easily work with multiple Amazon S3 accounts from the same user interface.

1. Start S3 Browser and click Accounts -> Add New Account.

Click Accounts -> Add New Account to add new account.

Add New Amazon S3 Account dialog will open:

Add New Amazon S3 Account dialog.

2. Fill out account details:

Account Name - you can assign any name to your Account.
Account Type - S3 Browser supports multiple storages, choose the storage you want to work with. The following storages are supported for now:
Access Key ID and Secret Access Key - Access Keys are used to sign the requests you send to Amazon S3. If you need help in retrieving your Access Keys, please check out the following article: AWS Access Keys .
Encrypt Access Keys with a password - Turn this option on if you want to protect your Access Key ID and Secret Access Key with a master password. You will be asked for a master password each time you start S3 Browser.
Use secure transfer (SSL/TLS) - Turn this option on if you would like to encrypt all communications with the storage.

3. Click Add new account.
You can easily switch between accounts by clicking Accounts -> Account Name.

Click Accounts -> Account Name to switch to another account.

If account credentials are password-protected, S3 Browser will ask you to enter the password.

Enter password to decrypt your credentials and click OK.
1. Click Accounts->Manage Accounts..

Click Accounts -> Manage Accounts to open Accounts Manager

Storage Accounts dialog will open:

Storage Accounts dialog allows you to view/edit/delete accounts.

2. Select the Account you want to edit and click the Edit button if you want to edit the Account properties or Delete button if you want to delete the Account.

If you have clicked the Edit button Edit Account Dialog will appear:

Edit Account Dialog allows you to edit selected account.

3. After editing Account properties click Save Changes to confirm changes or Cancel to reset any changes you made.

4. Click Save Changes to save changes and close Accounts Manager or click Cancel to close Account Manager without saving any changes.
S3 Browser 7.7.7 Freeware

People like S3 Browser!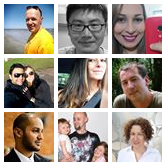 "S3 Browser is an invaluable tool to me as a web developer to easily manage my automated site backups" -Bob Kraft, Web Developer
"Just want to show my appreciation for a wonderful product. I use S3 Browser a lot, it is a great tool." -Gideon Kuijten, Pro User
"Thank You Thank You Thank You for this tool. A must have for anyone using S3!" -Brian Cummiskey, USA
"Amazon Web Services", "AWS", "Amazon S3", "Amazon Simple Storage Service", "Amazon CloudFront", "CloudFront", the "Powered by Amazon Web Services" logo are trademarks of Amazon.com, Inc. or its affiliates in the US and/or other countries.