S3 Browser logging settings. How to configure logging.
Sometimes event logs may be extremely helpful for diagnostics and troubleshooting. Below you will find description of S3 Browser logging features.

To open logging settings click Tools -> Options and open Logging tab. You will see the following dialog:

S3 Browser logging settings

Log conciseness - allows you to filter what kind of log messages should be displayed and/or saved to file.
Save event log in file - If this option is checked all log messages will be saved in the following directory: %APPDATA%\S3Browser\logs
S3 Browser 9.5.5 Freeware

People like S3 Browser!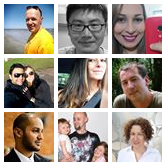 "S3 Browser is an invaluable tool to me as a web developer to easily manage my automated site backups" -Bob Kraft, Web Developer
"Just want to show my appreciation for a wonderful product. I use S3 Browser a lot, it is a great tool." -Gideon Kuijten, Pro User
"Thank You Thank You Thank You for this tool. A must have for anyone using S3!" -Brian Cummiskey, USA
"Amazon Web Services", "AWS", "Amazon S3", "Amazon Simple Storage Service", "Amazon CloudFront", "CloudFront", the "Powered by Amazon Web Services" logo are trademarks of Amazon.com, Inc. or its affiliates in the US and/or other countries.