Flat Browsing Mode
The Flat Browsing mode is a special browsing mode when S3 Browser displays the files 'as is', in raw form without breaking the path to folders, exactly as they are stored on Amazon S3, and you may specify any custom prefixes.

In this mode you may search across entire bucket for files which names start with the specific prefix. For example the prefix: folder1/subfolder2/file_0 will return all files starting with file_0 located in folder1 and subfolder1

Example:

Custom prefix:

folder1/subfolder2/a

Result:

...
folder1/subfolder2/about
folder1/subfolder2/abstract
folder1/subfolder2/account
folder1/subfolder2/alpha
...


Filenames are displayed in raw format as they are stored on Amazon S3 (no delimiter is used in LIST requests)
To Enable Flat Browsing Mode
If you plan to open the bucket containing hundreds of thousands files, we recommend to enable the bucket pagination feature first.

1. Navigate to the Files list and click the Flat browsing mode switcher:

Enable Flat Browsing Mode

2. Now you may specify any custom prefix in address bar and press Enter

3. S3 Browser will list all files with filenames starting with specified prefix

You may specify any custom prefix to use with the LITS request

You may specify any custom prefix to use with the LITS request
S3 Browser 11.4.5 Freeware

People like S3 Browser!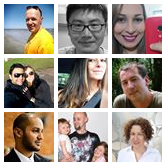 "S3 Browser is an invaluable tool to me as a web developer to easily manage my automated site backups" -Bob Kraft, Web Developer
"Just want to show my appreciation for a wonderful product. I use S3 Browser a lot, it is a great tool." -Gideon Kuijten, Pro User
"Thank You Thank You Thank You for this tool. A must have for anyone using S3!" -Brian Cummiskey, USA
"Amazon Web Services", "AWS", "Amazon S3", "Amazon Simple Storage Service", "Amazon CloudFront", "CloudFront", the "Powered by Amazon Web Services" logo are trademarks of Amazon.com, Inc. or its affiliates in the US and/or other countries.