To browse Amazon S3 bucket with S3 Browser
Start S3 Browser and click on the bucket you want to browse:

Start S3 Browser and select the bucket you want to browse.

Files and folders will appear in the corresponding table.

Content of Amazon S3 Bucket. List of files stored in S3 Bucket.

The table contains five columns:

File - name of the file
Size - size of the file
Type - file type (information obtained from your OS)
Last Modified - date and time of the file upload
Storage Class - storage class of the file.


Currently the following storage classes are supported:

Current Path - displays the current path when you go down into the folders. It can also be used to quickly navigate to a specific path. For example if you are in Folder1/subfolder1/subsubfolder2 and need to jump to the root directory, you can just type / and press Enter. You can also use the Up button to browse the parent directory.
S3 Browser 9.5.5 Freeware

People like S3 Browser!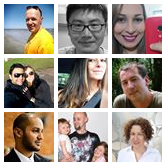 "S3 Browser is an invaluable tool to me as a web developer to easily manage my automated site backups" -Bob Kraft, Web Developer
"Just want to show my appreciation for a wonderful product. I use S3 Browser a lot, it is a great tool." -Gideon Kuijten, Pro User
"Thank You Thank You Thank You for this tool. A must have for anyone using S3!" -Brian Cummiskey, USA
"Amazon Web Services", "AWS", "Amazon S3", "Amazon Simple Storage Service", "Amazon CloudFront", "CloudFront", the "Powered by Amazon Web Services" logo are trademarks of Amazon.com, Inc. or its affiliates in the US and/or other countries.