Download
Pro Version
News
Help
Videos
Contact us
Follow:
Like:
Share:
What is S3 Browser
S3 Browser is a freeware Windows client for Amazon S3 and Amazon CloudFront. Amazon S3 provides a simple web services interface that can be used to store and retrieve any amount of data, at any time, from anywhere on the web. Amazon CloudFront is a content delivery network (CDN). It can be used to deliver your files using a global network of edge locations.




For Windows 98/ME/2000/2003/XP/Vista/2008/7/8/2012
Powerful and easy to use, it will help you:
Cutting edge features make it exceptional!
New Folder Sync Tool - upload only new or changed files.
Various improvements in Versioning Manager
All command line tools are merged into the single executable
New folder selection dialog - select multiple folders for upload
Various internal improvements and bug-fixes
More News..
S3 Browser 5.8.3 Freeware

People like S3 Browser!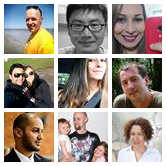 "S3 Browser is an invaluable tool to me as a web developer to easily manage my automated site backups" -Bob Kraft, Web Developer
"Just want to show my appreciation for a wonderful product. I use S3 Browser a lot, it is a great tool." -Gideon Kuijten, Pro User
"Thank You Thank You Thank You for this tool. A must have for anyone using S3!" -Brian Cummiskey, USA
"Amazon Web Services", "AWS", "Amazon S3", "Amazon Simple Storage Service", "Amazon CloudFront", "CloudFront", the "Powered by Amazon Web Services" logo are trademarks of Amazon.com, Inc. or its affiliates in the US and/or other countries.